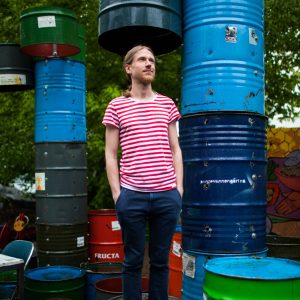 Sorry the Hedgehog 🦔 is the new companion animal of Berlin-based songwriter, producer and DJ Eno Thiemann. Born out of the necessity to find an outlet for his more dancefloor-oriented endeavours, Sorry isn't much of a pet with regrets after all.
Drawing direct inspiration from a palette of genres, including 90s Pop, Funk, Hip Hop, Breakbeat, Ambient, Soul and Drum & Bass, Sorry's wildly colourful and organic arrangements have no regard for stylistic restraints. His productions boast with complex textures and harmonics, and an undeniable urge to get your four (limbs) on the floor.
Eno is also very heavily invested into his pop solo project e.no, part of the indie pop duo November Me, and produces and remixes other artists and projects.